The Tampa Organization of Black Affairs (TOBA) is pleased to announce our 43rd Annual Dr. Martin Luther King, Jr. Leadership Breakfast. The breakfast will be held on January 16, 2023, at 6:45 a.m. at the J.W. Marriott located at 510 Water Street, Tampa, FL 33602.
We will bring together an audience of over 1,200 attendees consisting of corporate sponsors, politicians, members of grassroots organizations, and the community at large. Our primary mission is to honor the principles espoused by Dr. King and to foster positive community relations.
The program includes a dynamic keynote address that will invigorate the cross-section of the citizenry in Tampa Bay and offer positive solutions to the problems and concerns of the Tampa Bay community. An awards ceremony will also be included in the program at which we will honor corporations and individuals for their positive contributions to the community.
January 16, 2023 at 6:45 am
JW Marriott Tampa
510 Water Street, Tampa, FL 33602
A Message from our Co-Chairs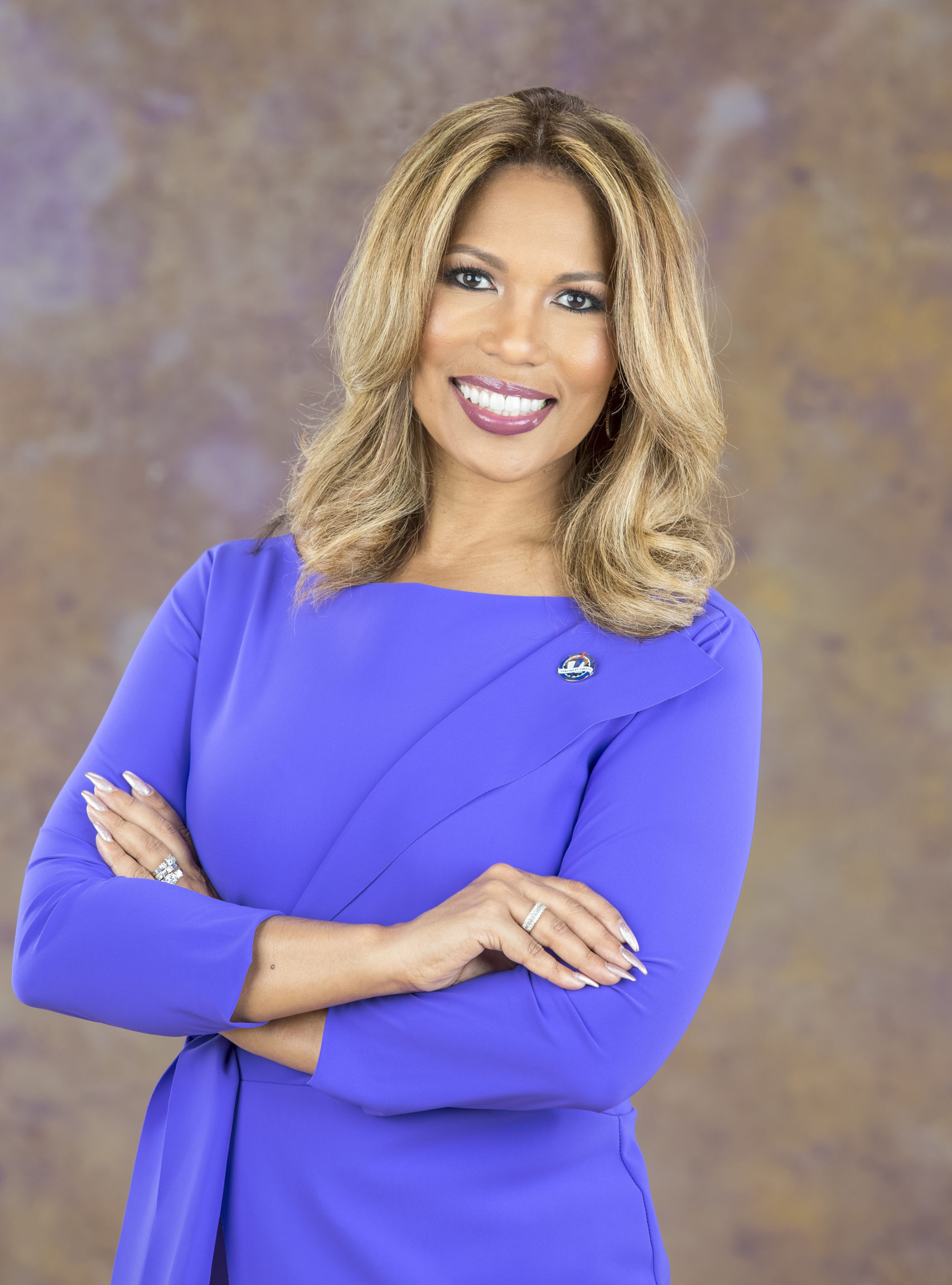 Photo: Courtesy of Benedict College
TOBA is pleased to announce Dr. Roslyn Clark Artis, JD, EdD, as the keynote speaker for the Dr. Martin Luther King, Jr. Leadership Breakfast. Dr. Artis is the first female President of Benedict College in Columbia, SC. Previously, Dr. Artis served as the 13th and first woman President of Florida Memorial University in Miami Gardens, Florida.  Intentional, professional, and thoroughly committed to the proliferation and transformation of colleges and universities that serve underrepresented men and women of color, Dr. Artis' leadership has been recognized locally and nationally. 
In 2018, she was named "Female HBCU President of the Year" by HBCU Digest.  In 2019, Dr. Artis was named to Diverse Issues in Higher Education's "Top 35 Leading Women in Higher Education." In 2020, Dr. Artis was named "President of the Year" by Higher Ed Dive for her leadership in navigating the unprecedented challenges of 2020. Under Dr. Artis' leadership, Benedict College was awarded the 2019 American Council on Education (ACE) Fidelity Investments Award for Institutional Transformation. The award recognizes institutions that have responded to higher education challenges in innovative and creative ways and achieved dramatic results in a short period of time. Benedict was also named 2019 HBCU of the Year by the HBCU Digest. Dr. Artis graduated from Vanderbilt University, earning a Doctorate in Higher Education Leadership and Policy.
She also holds a Juris Doctorate from West Virginia University College of Law and her Bachelor of Arts degree in political science from sister HBCU, West Virginia State University. The consummate professional, Dr. Artis also holds a Certificate of Fundraising Management from Indiana University and a Certificate of Mastery in Prior Learning Assessment from DePaul University. Dr. Artis is a Member of the Board of Directors for the American Council on Education (ACE) and the Southern Association of Colleges and Schools – Commission on Colleges (SACS-COC). She is the Chair of the Presidents' Advisory Board for Title III Administrators, a member of the President's Council for the NCAA (Division II); and is a member of the Educational Testing Service (ETS) Presidents' Advisory Council. She also serves as an Advisory Board Member for the University of South Carolina's National Resource Center for The First-Year Experience and Students in Transition and is a Board Member for the Forum on Education Abroad. 
She is Vice-Chair for the "Southern Regional Education Board (SREB) HBCU/MSI Collaboration," and has been named an "Equity in Energy Ambassador" for the United States Department of Energy. She previously served on the Education Advisory Committee to the Secretary of the Department of Homeland Security, Jeh Johnson, during the Obama Administration. Most recently, in 2021, President Artis was appointed to the National Advisory Committee on Institutional Quality and Integrity (NACIQI).  NACIQI advises the U.S. Secretary of Education on matters concerning accreditation, the Secretary's recognition process for accrediting agencies, and institutional eligibility for federal student aid through the Committee's public meetings. A prolific speaker, critical thinker, and fierce advocate for educational access, Dr. Artis is frequently engaged as a mentor, lecturer, and catalyst for strategic transformation.  She is a widely respected innovator and thought leader on higher education issues, specifically as it relates to underserved and vulnerable populations, having published countless articles and editorials on topics related to higher education equity and inclusion as well as the complexities associated with leading minority-serving institutions.  Artis is the founding Co-Chair for the Historically Black College and University Annual Sustainability Summit, which is in its 4th year.  She has received more than 300 awards and recognitions locally and nationally for her work.
Katia Saintfort-Russ & Will Douglas, III
Become a sponsor of the 2023 MLK Leadership Breakfast. Sponsor benefits vary based on the level to purchase a table or submit your sponsorship payment, please use the links below. If you have questions, please contact us via email at [email protected]
Ad Submission Deadline: December 23, 2022
PLATINUM
GOLD
SILVER
BRONZE
TABLE
PLATINUM
Recognition as "Platinum" Level Sponsor of TOBA
Full page ad in printed and online program booklet
Two (2) reserved tables at the TOBA MLK breakfast
Eight (8) invitations to TOBA MLK reception
Prominent display of logo at TOBA MLK reception
Recognition at TOBA MLK reception
Recognition in media (print and radio)
Co-Presenter of a TOBA MLK Award
Logo and business link on TOBA's web site
Logo on TOBA Leadership Institute (TLI) media
Opportunity to facilitate a TLI plenary session
Opportunity to facilitate a TLI symposium.
Company representative on the TLI Advisory
---
$10,000
GOLD
SILVER
BRONZE
TABLE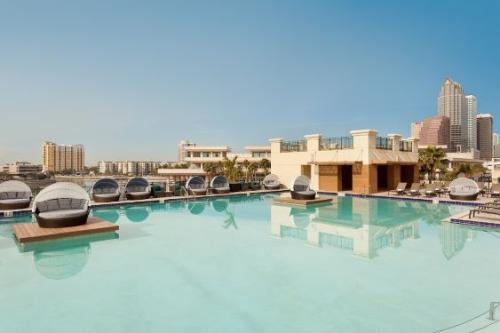 Need a hotel room? Stay at the Tampa Marriott Water StReet in downtown Tampa, Florida. The redesigned waterfront hotel sits adjacent to the convention center in the Tampa vibrant Water Street neighborhood. Find us located near the Tampa Riverwalk, Florida Aquarium, Amalie Arena and Sparkman Wharf. Step into our hotel and discover the wealth of amenities we have to offer. Take a dip in our hotels rooftop pool, work out in our state-of-the-art fitness center, stroll by the water or dine in our inviting restaurants. Unwind in spacious hotel rooms with modern layouts, sophisticated décor and private balconies with views of the water or Tampa skyline. Deadline to book: January 6, 2023.
2022 TOBA MLK LEADERSHIP
BREAKFAST PHOTOS
In order to maintain the safety of all attendees, we have implemented the following safety protocols for the event:
All guests are required to wear a mask regardless of vaccination status. Masks may be removed temporarily while eating.
Extra masks will be provided for any guests who may need one.
Hand sanitizer will be available at each table
Healthcare staff will be on-site to perform temperature checks upon arrival